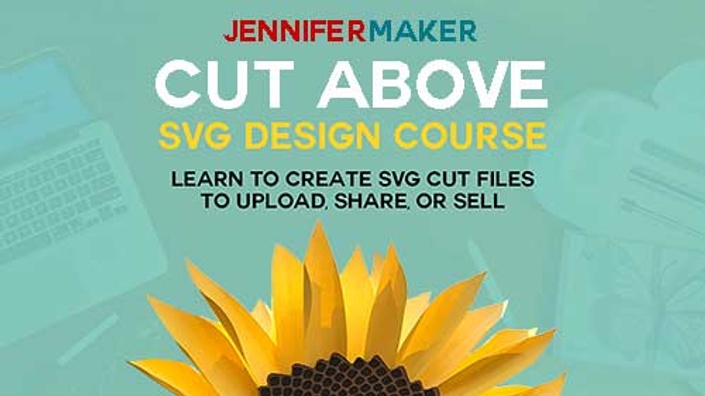 CUT ABOVE
Learn How to Create SVG Cuttables
to Upload, Share, or Sell! This is the ultimate course for Cricut, Silhouette, Brother, and other cutting machine owners!
Watch Promo
Enroll in Course
The Ultimate Crafter's Design Course
---
Discover how to bring your visions to life and
make designs you can share and sell.
---
Do you spend too much time searching for just the right design or cut file for your project? Do you have to compromise on what you want just to make something. Or, worse yet, do you refuse to settle and never finish that project?
What if, instead, you could design whatever you wanted, whenever you wanted?
Imagine how it will feel to finally make precisely what you envision, just the way you want, without compromise. Imagine having the know-how to impress everyone, even yourself, with what you can create. Imagine being connected to others who are on the same journey as you... all committed to designing beautiful things that they can upload, share with others, and even sell.
I cracked the code on creating SVG cut files to make gorgeous projects that have been shared over a million times. My files even got the attention of a book publisher, who just two months after I learned to do this, offered me a book deal. My crafting projects, my blog, and my entire life, have been forever changed by my ability to design SVG cut files.
IMAGINE WHAT IT COULD DO FOR YOU?
I can show you how to create SVG files that work with minimal fuss and bother, allowing you to create beautiful and cuttable designs on a whim. Use your designs for your personal projects, share them with friends and family, or even sell them to earn extra money!

This eight-part course will teach you:
How to download and install SVG creation software (both Illustrator and Inkscape are covered in this course -- both work on Mac OS or Windows)
How to create a simple shape
How to create a complex shape
How to create text
How to trace an image
How to modify your vector shapes
How to properly size and group your projects before saving
How to save your files as .SVG (as well as .DXF and .PNG) and share your files with others
Learn from someone who has been where you are.

I created the CUT ABOVE program because I've been where you are. So let me tell you my story. I got a Cricut, I made a few projects, and then I quickly decided I wanted to create my OWN designs. I wasn't content to just download what other people had designed — I had ideas, and I wanted to see them come to life. So after I made my first paper flower from an SVG, I started to play around. I opened the SVG in my illustration program — which I already had installed because I am a graphic designer. And I quickly realized how easily it was to modify and create, and I had the POWER I had to make precisely what I wanted.
That day, I designed my first paper flower — a peony with petals based on real peony petals from my garden. I was HOOKED. I began designing LOTS of paper flowers — roses, magnolias, tulips, daisies, sunflowers — you name it, I was tracing petals and creating 3D paper flowers that were AH-mazing, if I do say so myself. I was getting more creative and more adventurous as I went along, because I was learning by doing.
Then, about two months after I began my paper flower design extravaganza, I was contacted by a book publisher. They asked if I would write a book about paper flowers. I almost just said no, I can't do that — I'm not experienced enough. But the truth is, that by this time, I was feeling pretty good about making paper flowers. Thanks to my ability to design them and cut them out quickly right away, so that I could tweak and refine them, I was actually well along at this point. And I've authored 60 books already over the course of my career, so I'm experienced at writing and teaching others who to do what I've learned. So I said yes, I'll write a book and tell everyone what I know about making paper flowers.
A part of me thought it was just a dream. How can being able to design cut files translate into a book deal. But, sure enough, I turned in my book draft and received a check in the mail.
Amazing. I still am pinching myself.
But the real joy here for me, is not a book or a check. It's that now, because I learned how to make my own designs for my Cricut, I can MAKE ANYTHING. You name it, I can do it. When my son comes to me and says, I really like this stuffed animal and I want to make one like it. Can you make me a pattern on the Cricut, mom? I can. I did it just last night — we made a lion plushie on the Cricut that I designed in my software. And that is a feeling like none other.
You can do this, too. And I can show you how.
The CUT ABOVE course is open for enrollment NOW.
This step-by-step course teaches you everything you need to know to design SVG cut files that work with minimal fuss and bother.
The CUT ABOVE SVG Design Course is packed with actionable techniques and hands-on projects that teach you how to create beautiful and cuttable designs on a whim. Use your designs for your personal projects, share them with friends and family, or even sell them to earn extra money!
Just imagine...
How amazing it will be to make that design you need for your project NOW.
How wonderful it will be when you see a friend, family, member, or even a complete stranger replicate something from a design file you made yourself?
How exciting it will be when you sell one of your own designs for real money!
This comprehensive and powerful course includes 8 units and 50+ video lessons designed to get you results in much less time and with far less frustration than if you tried to figure it out on your own.
The CUT ABOVE course is open for enrollment NOW.

Requirements:
A desktop computer (Mac or PC) capable of running Adobe Illustrator and/or Inkscape (you cannot run either of these on a tablet or phone) — generally speaking, you need at least Mac OS 10.7 (for Inkscape) and Mac OS 10.11 (for Illustrator), and Microsoft Windows 7 with Service Pack 1, Windows 8, or Windows 8.1. (Note: If you are unable to get the software installed, you can get a refund for the course -- no worries!)
Either the Inkscape software (free software) or the Adobe Illustrator monthly license (a free trial is available at https://creative.adobe.com/products/download/illus...)
When this course is completed, you will have a basic foundation for creating virtually any cuttable design! Your options will be limitless.
Course Schedule:
The course is open for enrollment now, but enrollment will close soon so I can pay the best attention to my students. Enrollment is LIMITED to keep the class size manageable. I do not know when the course will re-open.
In order to keep you on track and not overwhelm you, the course is self-paced, but is intended to be done over the course of eight weeks. You may go at a slower or faster pace, if you wish. You may start at a later date, if you wish, so long as you are in before enrollment closes. This is a self-paced course that you can access at any time you wish, re-visit whenever you want, re-play videos on demand, and re-download files as needed.
30-Day Happiness Guarantee: If you are unsatisfied with your purchase, contact me and I will give you a full refund within 30 days. Please view my refund policy here for more details.

Your Teacher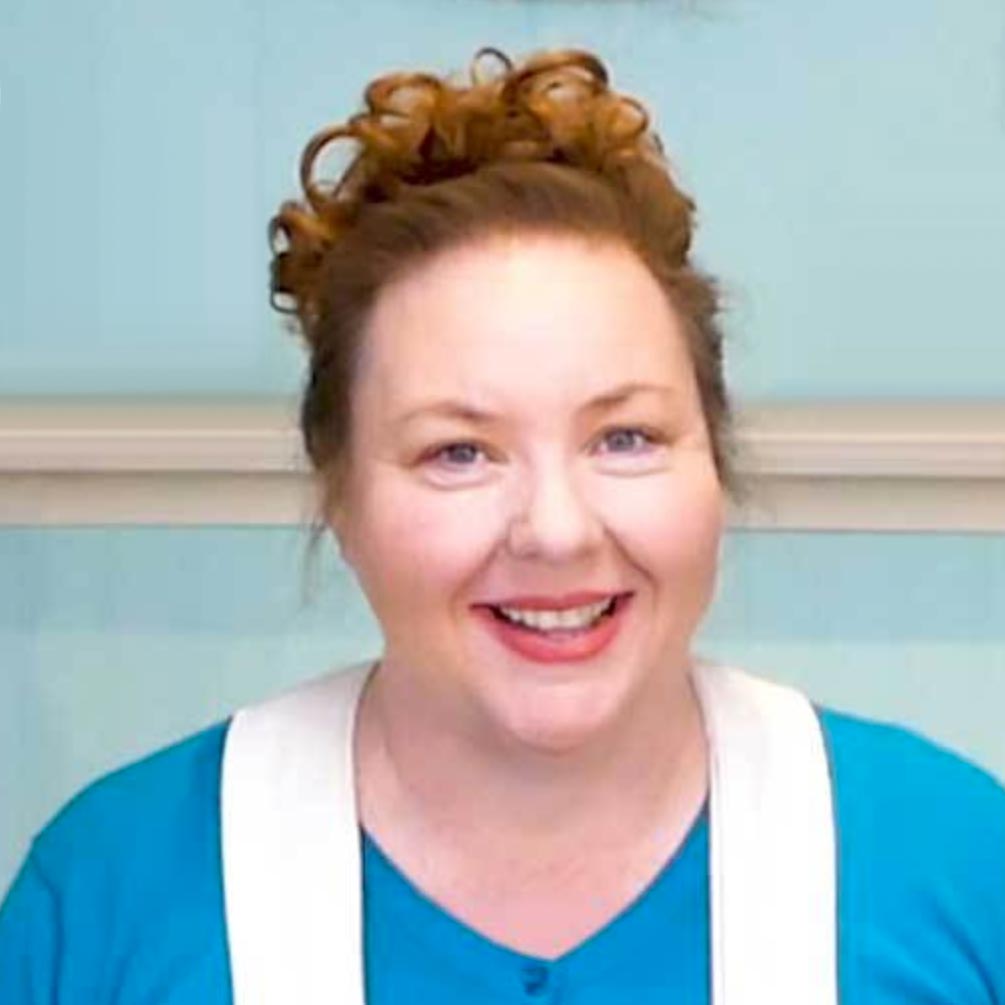 Jennifer Marx is a graphic designer, author, and instructor with 25 years of experience who LOVES to teach and inspire others to transform their lives into something they love. She is the founder of the popular JenniferMaker.com DIY & Craft blog, where she shares her many designs and tutorials with the world. She is also the author of more than 60 print books on computers and travel, including a little book on making paper flowers.
Frequently Asked Questions
When does the course start and finish?
The course starts now and you can access it any time! It is a completely self-paced online course - you decide when you start and when you finish. Go as fast or as slow as you need to. I recommend you do one unit per week, but you can go faster or slower if you wish.
How long do I have access to the course?
How does access for the lifetime of the course sound? After enrolling, you have unlimited access to this course for as long as you like - across any and all devices you own.
What if I am unhappy with the course?
I would never want you to be unhappy! If you are unsatisfied with your purchase, contact me within 30 days of your enrollment and I will give you a full refund if you have not progressed(clicked) past unit 1. Please view my refund policy for more details: https://jennifermaker.com/refund-policy/
What do I do to get started?
Watch my introductory videos and join my private Facebook group, Get to know me and your fellow designers! When you're ready to begin, start with Unit 1.
Can you really teach me how to design?
I will certainly do everything in my power to help! I am very patient when teaching and quite experienced at teaching a wide variety of levels of students. Also, I have taught my headstrong 13-year-old teenager how to design. It is NOT easy, let me tell you. But I still did it (I am most proud of this.)
Do I need a desktop computer, or can I use my phone or tablet?
You need a desktop (or laptop) computer that can install and run EITHER Inkscape or Adobe Illustrrator. You cannot design SVG files on your phone or tablet.
What if I have a Silhouette Cameo or Brother Cut 'n' Scan?
The type of cutting machine you use does not matter for this course, so long as it can use SVG files. This course focuses on creating SVG files, not on using your cutting machine.